KEEP YOUR CAR OR TRUCK BEAUTIFUL: Wash and condition your vehicle whenever you wish, as often as every day. Our Sedona car wash specials are great for any car lover.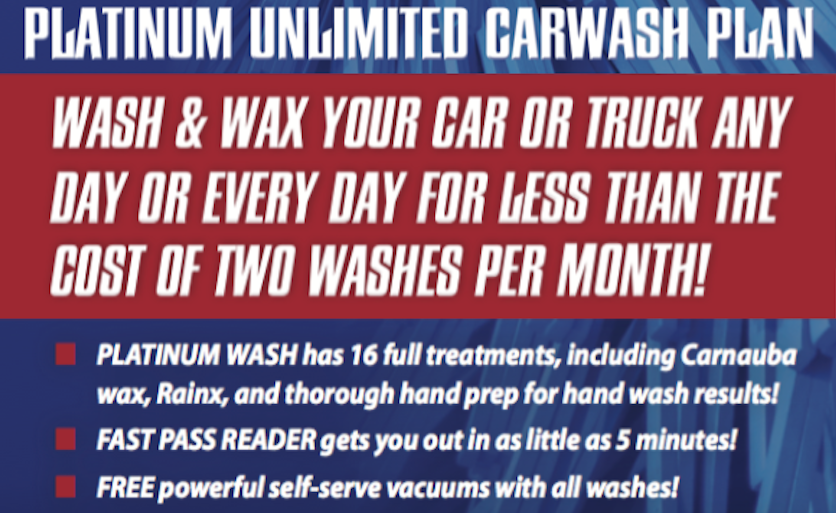 Platinum Exterior Unlimited Plan Only $32.95 per month
16 full treatments (including full hand prep, Rain-X, and clearcoat) plus Carnauba Wax
…LESS THAN THE COST OF 2 PLATINUM WASHES
Silver Exterior Unlimited Plan Only $19.95 per month
7 full treatments (including undercarriage wash, spot free rinse, and top brush) plus hand towel finish
WHY SUCH A GOOD DEAL? We want everyone to see how beautiful our services keep their car or truck, and how much better they feel every time they drive it. Bottom line- BE HAPPY- we love seeing smiling faces at Cleaner Quicker Sedona Car Wash and Detailing.
MORE BENEFITS OF A MONTHLY UNLIMITED PROGRAM 
Read MoreRead Less

 IT'S QUICKER: You can be in and out faster on the unlimited program. A small sticker on the bottom corner of your windshield identifies your car to the Fast Pass reader in the Express lane and it pops out your ticket. Or the greeter can read your tag with their tablet. Either way you are in and out lickety split. Or speak to the greeter in the Wash + Detail (Full Service) lane if you also want a detail, and he or she will help you decide what is best for you. or to the

IT'S EFFORTLESS: Your credit card will be charged the day you sign up, and you can get your first wash that day if you like. If you've already had a wash that day, then the cost will ve deducted from the first month.  Then the monthly amount will be automatically charged again on that anniversary date every month until you modify or exit the program.

IT'S FLEXIBLE You can upgrade or add detail services any time you come in.

IT'S PRACTICAL: Business or other deductible use? Makes keeping tax records effortless. One credit card entry a month.

IT'S RISK FREE. You can cancel anytime with 10 days notice before your monthly anniversary date so we don't charge you the next month

KEEP THAT CAR OR TRUCK SHOWROOM CLEAN AND SHINING AND FIND OUT HOW MUCH HAPPIER YOU FEEL EVERY TIME YOU DRIVE IT. 

FREQUENTLY ASKED QUESTIONS:

FAQ: Do I have to have the sticker attached to the windshield of my car? Yes. Unlimited membership is only for the vehicle which you specified when you purchased your plan. It is not transferrable to any other vehicle. Attaching to the windshield permits identifying it as the correct vehicle and the computer will give you the correct wash.

FAQ: What if I sell the car registered in the program? Notify us immediately and we will either cancel the program per our cancellation policy or transfer it to another vehicle for you.

FAQ: How about the wash I already paid for the day I sign up for the plan? The price you paid for the wash you bought will be deducted from the first month's charge on the unlimited plan.
FAQ:  Unlike the one below, our unlimited program doesn't run out as long as you stay on the plan; you can wash every day if you want to.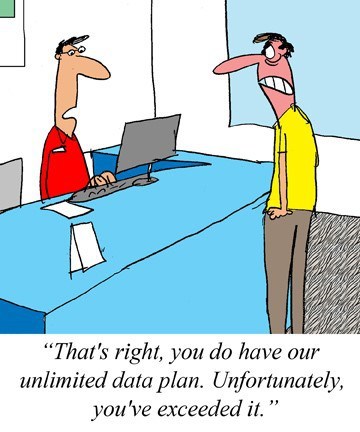 WE GIVE A 72-HOUR RAIN GUARANTEE
FRUSTRATED WHEN IT RAINS AFTER YOU WASH YOUR CAR?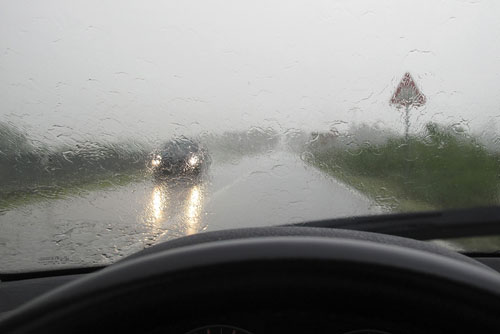 If it rains after your wash, bring it back within 72 hours with your receipt and we'll give you a free wash to spruce up your car or truck once again. Just bring your car back for a rewash, but please don't let Turk give you an umbrella. He just doesn't understand our rain guarantee and we are running out of umbrellas.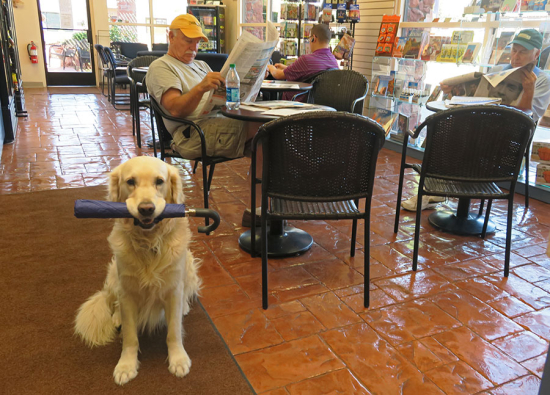 Rainy Day Guarantee Frequently Asked Questions
Read MoreRead Less
FAQ- Can I come back more than once during the 72 hours to get my car washed again-. No, you get one guaranteed wash for each wash you pay for.
FAQ- Does the guarantee apply if I go to Flagstaff or Prescott and it rains there? No. It must rain in Sedona for us to give the guarantee here because we can't keep track of where else it might rain.
FAQ- Can I come back after the 72 hours if it rains during the 72 hours? No. You must come back within 72 hours of the time your ticket was stamped in to get a free re-wash.
FAQ- What if you are closed at the 72 hour point? Then you can return the  next day we are open up to the same time; alternatively, call us before the expiration time to see if something could be worked out that would be mutually agreeable.
LADIES DAY DISCOUNT EVERY TUESDAY
LADIES DAY EVERY TUESDAY. 10% OFF for ladies on Express exterior washes and Express interior details. Just ask the greeter for the Ladies Day Discount. We now have Essential Oil Classes every Tuesday at 11am. Make it a date! Come with your friends and enjoy learning about oils and catching up in our comfortable cafe with some of our over 55 varieties of coffee, tea, and hot chocolate, plus Biscottis, Milanos, Madeleines, gluten free and other snacks, cold drinks, and free popcorn while we service your cars. Or read from our selection of periodicals or use our free WiFi to catch up on emails.