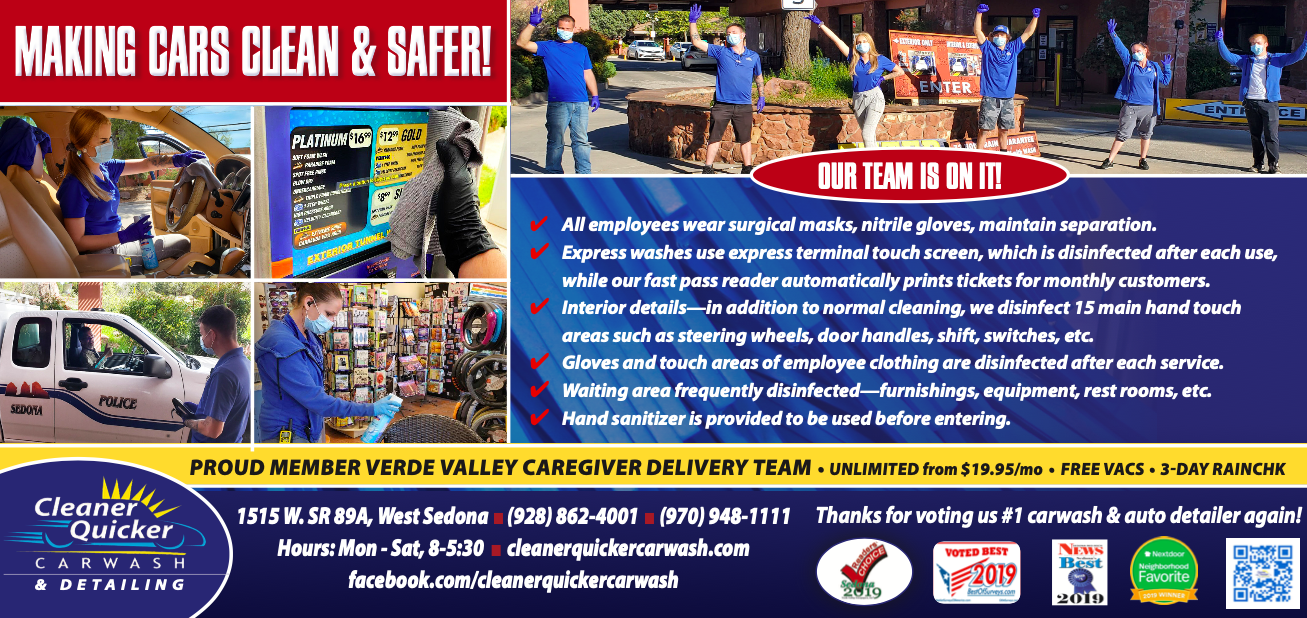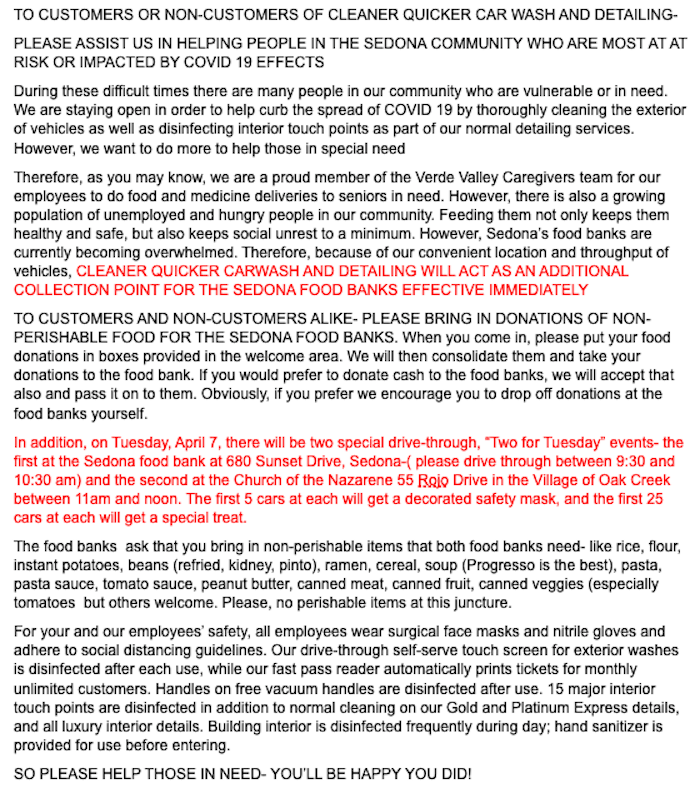 We give 10% discounts to all active military, veterans, and first responders, who protect our freedom and lives with their own.
Featured Articles on Cleaner Quicker Car Wash and Detailing
Essential Sedona is a premier lifestyle magazine

CLEANER QUICKER – Making Cars Look New Again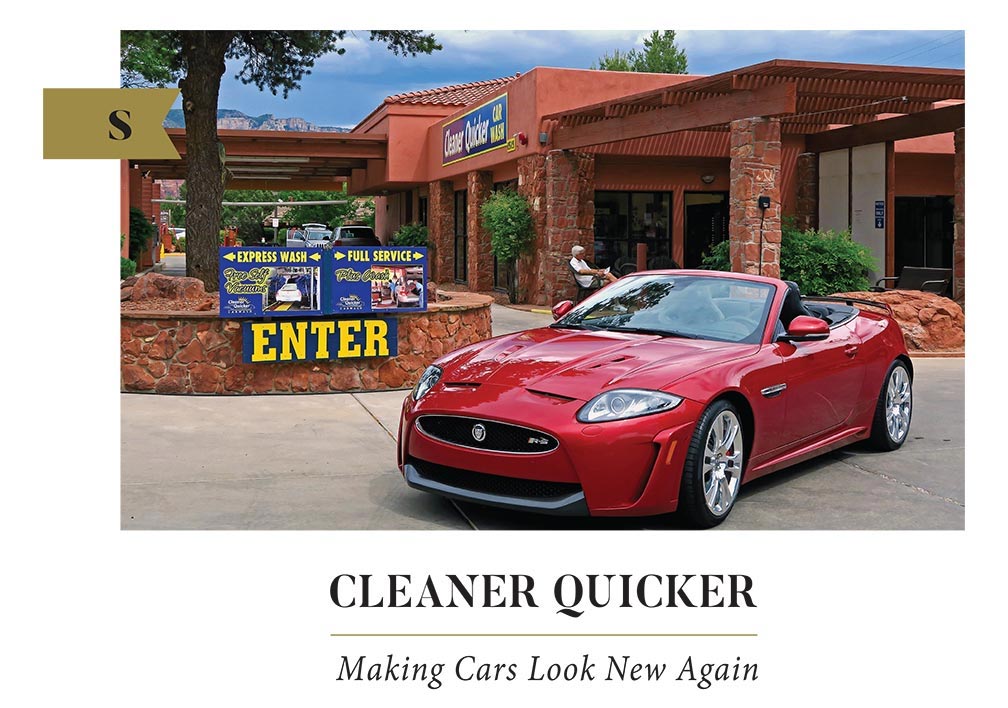 Bill Johnson felt like he'd taken a short cut to heaven. It was March, 1994, and he had just emerged from Oak Creek Canyon to be awed by red rock formations. So began his love affair with Sedona. On Debbie's first visit, she fell in love too, and after renting a second home for years they ultimately moved here full time in 2011.
Auto Laundry is the leading car wash industry magazine.

The Cleaner, Quicker Experience 
By Timothy Denman   07/01/15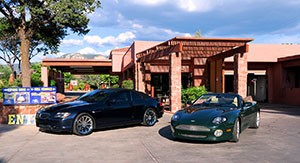 Traditionally car wash ownership is a lifelong pursuit. The industry is filled with stories of owners and operators that cut their teeth scrubbing fenders in their teenage years, working their way up through the ranks to eventually take the reins of their own wash. Times are certainly changing. The high cost of entry has forced many would-be owners to pursue alternate careers and opened the doors for investors that have made their marks in other fields to take a crack at car washing.
Bill and Debbie Johnson both had highly successful, decades-long careers in the corporate world before turning their attention to car washing. While not raised in car wash tunnels, the husband and wife ownership team are every bit as committed to their new careers as they were to their old, and bring a fresh, business first perspective to the industry.
Cleaner Quicker Sedona Car Wash and Auto Detailing Services
What Our Customers Say
Meet some of our wonderful customers and hear what they say about our express wash and detailing services at our Sedona Cleaner Quicker Car Wash and Auto Detail Shop.
Your TIME is important to us!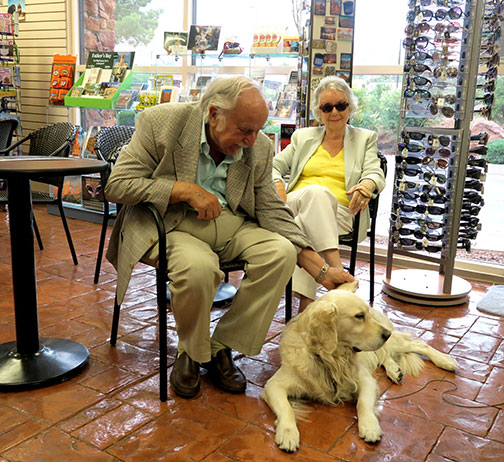 Here is how we do our best to meet our customers' high quality standards while using their time efficiently.
High quality doesn't happen by accident and it doesn't come for free.  To meet our customers' quality standards we must do details, not superficial "fly-bys", and we strive to do them as quickly as possible. We start by breaking each of our Express Detail services into discrete tasks and determine the best techniques for accomplishing the task effectively and quickly. We also specify which tools or products are needed to do the best job, such as a pumice stone for dog hair, or which type and color of towel to use for the best result and to avoid contamination from other tasks. Then an aggressive target time is estimated for each task and refined based on actually doing the task repeatedly to see how experience will bring down times.