Cleaner Quicker October Special
Receive $10 off our scratch removal service. Click here.
MEET ONE OF OUR "QUEENS FOR A DAY"- MARCIA W.
Several times a month we select a lady at random to be our "Queen for a day".  We do a free Platinum Wash and a Platinum Detail to her vehicle. That  is a $40 sedan combination  that out-of-state visitors tell us they pay $70 to $75 for at home.
Marcia gave us some good advice too.  She suggested that we have a Ladies Day every week and we took her suggestion. Every Tuesday is now Ladies Day and all ladies get 10% off any express wash or express detail. Thanks, Marcia!
LADIES DAY EVERY TUESDAY….
10% OFF all express exterior
washes and express details
for ladies.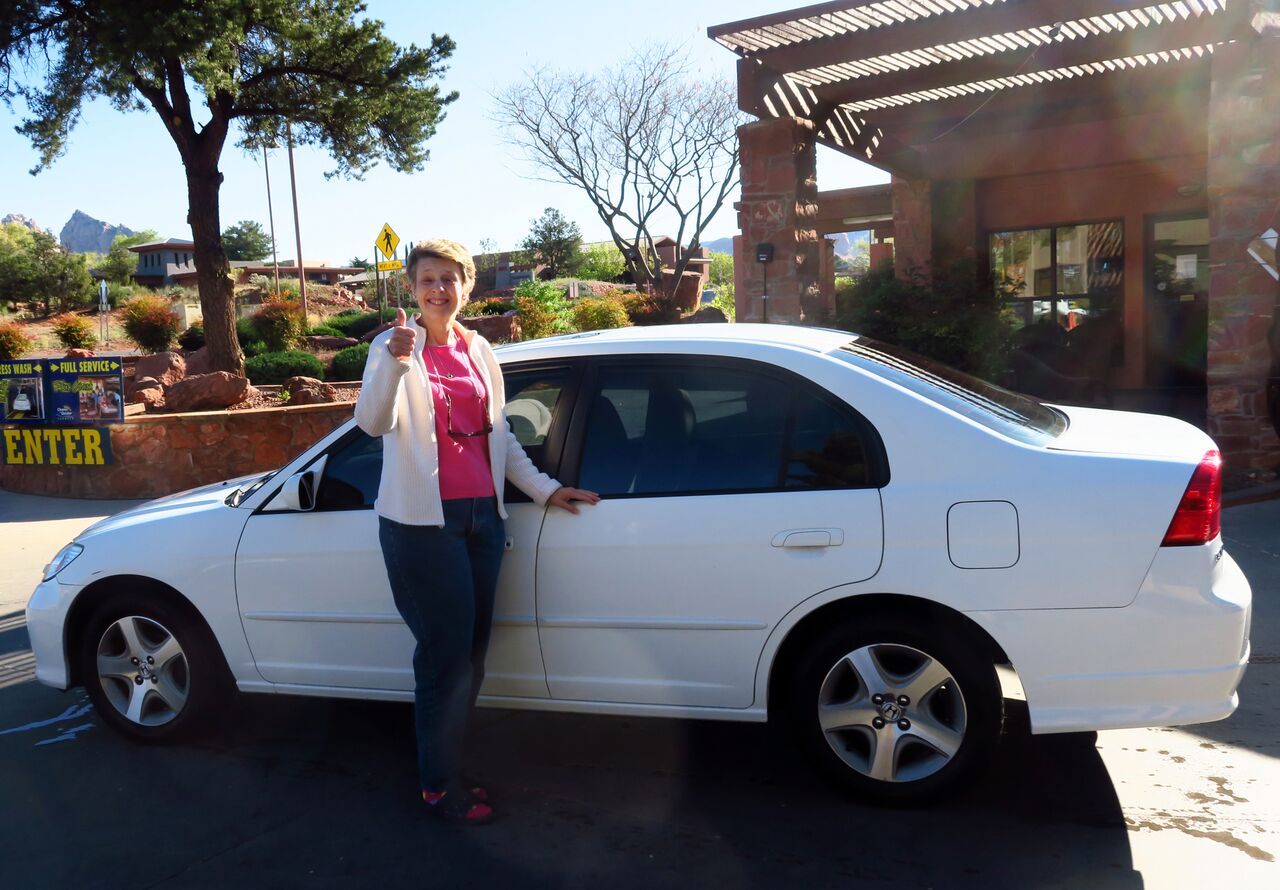 Dear Bill and Debbie……thank you for making me "QUEEN FOR A DAY", and gifting me a car wash and express detail that has to be the absolute best in town and perhaps the best in all of northern Arizona. Your attention to detail, customer satisfaction, etc. has guaranteed that you not only have a new customer, but one who will "spread the word" and happily pay for any and all future car washes. Please accept my sincere and heartfelt thanks. – MARCIA W., SEDONA
What makes us better?
We give 10% discounts to all active military, veterans, and first responders, who protect our freedom and lives with their own.
UNLIMITED CAR WASHES
Starting at only $23.95 per Month!
Try our Platinum Unlimited program for ONLY $32.95/month 
LESS THAN THE COST OF 2 PLATINUM WASHES!!!
Wash your car as many times as you like for as long as you are in the program. 
Check out the FEATURE ARTICLE below on Cleaner Quicker Car Wash in Auto Laundry, the leading car wash industry magazine. Reprints available at Cleaner Quicker Car Wash.

The Cleaner, Quicker Experience 
By Timothy Denman   07/01/15
Traditionally car wash ownership is a lifelong pursuit. The industry is filled with stories of owners and operators that cut their teeth scrubbing fenders in their teenage years, working their way up through the ranks to eventually take the reins of their own wash. Times are certainly changing. The high cost of entry has forced many would-be owners to pursue alternate careers and opened the doors for investors that have made their marks in other fields to take a crack at car washing.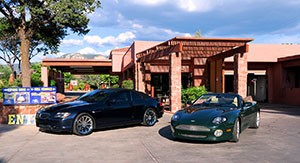 Bill and Debbie Johnson both had highly successful, decades-long careers in the corporate world before turning their attention to car washing. While not raised in car wash tunnels, the husband and wife ownership team are every bit as committed to their new careers as they were to their old, and bring a fresh, business first perspective to the industry.
Bill, the former CEO and management consultant, and Debbie – a former CFO and a former finance and planning executive, know what it takes to run a business and specialize in turning a struggling enterprise into a market leader.
When the Johnsons purchased Cleaner Quicker Carwash in Sedona, AZ in August of 2014 it was in shambles. To say the wash was a neglected mess would be an understatement. Nearly all of the equipment in the tunnel was inoperable, the building was rotting from the inside out, and employees were not provided with even the basic supplies to properly clean and detail vehicles.   Read more….
Cleaner Quicker Sedona Car Wash and Auto Detailing Services
Don't worry about the weather.
We now have a 72-hour Rain Check Guarantee!
What Our Customers Say
Meet some of our wonderful customers and hear what they say about our express wash and detailing services at our Sedona Cleaner Quicker Car Wash and Auto Detail Shop.
Your TIME is important to us!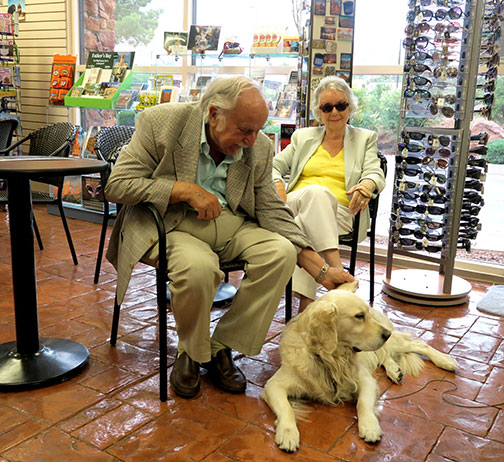 Here is how we do our best to meet our customers' high quality standards while using their time efficiently.
High quality doesn't happen by accident and it doesn't come for free.  To meet our customers' quality standards we must do details, not superficial "fly-bys", and we strive to do them as quickly as possible. We start by breaking each of our Express Detail services into discrete tasks and determine the best techniques for accomplishing the task effectively and quickly. We also specify which tools or products are needed to do the best job, such as a pumice stone for dog hair, or which type and color of towel to use for the best result and to avoid contamination from other tasks. Then an aggressive target time is estimated for each task and refined based on actually doing the task repeatedly to see how experience will bring down times. Read more…
Welcome to our Canine Corner!
This is a section for dog lovers. We will be post photos of dogs ranging from Turk, our own golden retriever, to the dogs we welcome to Cleaner Quicker Car Wash, to dogs we feature for adoption by posting them in the car wash Our four legged friends are just as welcome as our two legged friends, and we have the healthiest dog treats available for them. We encourage our customers to post photos of their dogs on our Facebook page even if they are not at Cleaner Quicker Car Wash in your photo. We'll include them in the Canine Corner. Read more…
Why Choose Cleaner Quicker Sedona Car Wash and Detail Shop?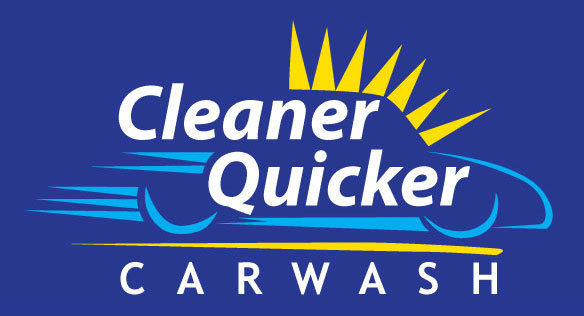 Cleaner Quicker News, Specials, Hot Programs
Introducing our first monthly program of unlimited car washes!
Read more...