Wish I could give them 6 stars! There were stains on the interior roof where coffee or soda splashed years ago. Multiple car washes have not been able to make the slightest improvement. Cleaner Quicker got every spot completely out! – Patricia W. Sedona, AZ.
Best car wash you'll ever get and super friendly service! – Shari Courtney, Sedona, AZ
This is our first visit to CQCW since Bill and Debbie Johnson purchased and remodeled it. We have been away from Sedona for a number of years. I am a bit of a car wash aficionado and keep our cars maintained at a high level. Most of our vehicles are black and show spots and brush marks easily. I read what the Johnsons – who have prior corporate experience – had done to install all new equipment, processes, and work flow analysis to speed up the speed and quality of the car washing process. The brushes are selected to avoid scratching the clear coat of your vehicle, and the water is ionized to help prevent water spotting. You owe it to yourself to take a look at their website.

When we had our less than 1 year old Lexus GX 470 delivered this morning – which we bought from a Colorado dealer without a physical inspection, we immediately saw chips, scratches and swirls in the glossy black paint. I immediately took it over and met Bill and we reviewed the issues and he assured me they could fix them, even though some of the scratches had gone all the way to base metal. I decided to take a chance and let them do a clay treatment and their best polymer wax treatment. It took them three and a half hours, so I just left it with them and held my breath. Wow was I impressed when they called me and I returned to pick it up. Every scratch and rock chip was GONE and the previously dulled paint which had quite a few swirls in the clear coat was shining like new. The detailer, a very friendly guy by the name of Chris, did a tremendous job restoring this car to a like new appearance.

I was treated in a very friendly manner and it was clear they appreciate everyone's business. Quite a change from the previous owners. I read a few people post complaints on the results they got and I just can't imagine that if they had brought these to management's attention that they wouldn't have been completely resolved.

We plan on bringing our cars here to get the detail work that we do on them, even though we also spend part of the year in Prescott and Scottsdale. This is a great experience at competitive prices.

Highly recommended! – Diana F. – Scottsdale, AZ
I drive from Clarkdale just to get my car washed and detailed here. Bobbi Johnson, Clarkdale, AZ.
Just had an amazing experience at this car wash! Amber took care of us and our 2009 Prius right away. She ran over and assisted us at the credit card machine and directed us to the complimentary vacuum area (when you purchase a wash), and made sure our car was safe with a roof rack on it going through the car wash. She is super friendly and has great energy and great customer service skills. Our car came out looking as new as an 11 year old car can. They even dried the car off for us at the end! It would have cost us three times as much if we had similar service done in New England where we live. This is the first time we've gotten a car wash in Sedona and it will be where we come back to. Thank Amber! – Tom Reen, AZ.
Got the 16.99 wash and it was great!! All the employees were thorough and efficient and my car was sparkling! Great experience as someone who was passing through. Your location has a lot of curb appeal! Hannah Pierce, AZ.
Today I had my Jeep Cleaned and Washed inside and out. What a surprise to see how great a job they did on my SUV! I have used it on rough roads and on horse terrain, wher dust, mud, dirt and rocks are cmmon. Therefore my vehicle was exceedingly dirty and I thought would require an afternoon to recoondition. It only took less than an hour to make it look like new again.

The tunnel wash used for cleaning the outside of vehicles it one like Mercedes in Stuttgart Germany uses, sonit could be consider as one of the best Car Washes in the country. The staff performing the cleaning work are thorough and professional leaving your car in top quality shape after use.

I'm glad I found out about this car wash and now won't have to worry how my vehicles look any more. They will always look like they just came off the show-room floor.
You should take your car, SUV, or truck there when you need a car wash. You definitely will be glad you did! – Jack S., Sedona, AZ.
Great car wash, very gentle on the car finish, friendly staff. Free hot popcorn in the waiting room, and dog-friendly.
They also do detailing. In one case I had a big problem that they addressed – I had been out of town for 8 days and left my Mercedes SL500 parked at home, and an irrigation line to my sprinkler system burst and each day it sprayed my car with water containing high mineral content, and then it baked all day in the hot Arizona sun; this cycle repeated each day for 8 days. A mottled pattern of blemishes ended up baked into the clear coat finish and when I returned home and tried to wash it out, the blemishes remained. A local body shop quoted $850 to buff it out but I took it to Cleaner Quicker instead and they did a great job for half that cost, and the finish now looks better than ever. – Jim K., Sedona, AZ.
Wow, what an incredible experience. I did the ultimate Titanium inside and out and I know my car is worth $5000 more today that it was yesterday.

The finish is nicer than than the new cars on the lot and the inside is just immaculate. I just absolutely love it. It sparkles! – David M., Minneapolis, MN.
This was my first time visiting after driving across country to relocate. The amount of embedded dirt and bugs alone were a challenge. The car wash attendant took extra time to really spray down the front of my car so the bugs would come off and carefully went around my car twice. At the end of the car wash the attendant hand-wiped my car dry. Excellent service! – Susan L., Sedona, AZ
If you want your car super clean an done quickly this is the right place. Donna G., Sedona, AZ
Wow what to say, I had the most pleasant experience here my truck was filthy I was in northern Alberta in Canada. So a lot of salt build up and road grime the cab was filthy from me being in and out in the snow and mud all winter in Canada after a quick visit I had my truck came out looking brand new out of the show room. Would drive down from Canada just for a detail. – Darius K. Canada.
On our first road trip visit to Sedona from San Diego, we badly needed a wash and found Cleaner Quicker. It sounds strange but this unexpected experience turned out to be one of our fond memories of our trip. Debbie, the owner was delightful and came to us while waiting. She commented that she loved our car and then told us about the establishment's history and current upgraded equipment. They weren't satisfied with the first run through so they ran our car again. We'd been on some nasty roads and had icky stuff on the car. Ultimately, we went away totally satisfied. Wish we had them here in San Diego! Highly recommended. – David S., San Diego, CA.
I took my 2002 Subaru to Cleaner Quicker Car Wash on 3/13/18. My car was dirty when I purchased it six months prior with a ton of dog hair. Compounded with my own shepard's fur, the attendants had their job cut out for them! I got the platinum exterior, platinum interior, upholstery cleaning, and dog hair removal. I am 100% satisfied with the job they did and the service I received. My upholstery looks new; I can't believe how great my car looks. I've never had a new car before, but this is the closest I have felt to having one. I will return soon to get the paint protection to preclude the harsh AZ summer sun. This place is busy, but it's located in the midst of cool shops and such, so bouncing around the neighborhood is no biggie, or chill out in their lounge. Great owners. Highly recommend! – Dawn S., Prescott, AZ
I am retired from GM after 38.5 yrs in car manufacturing. I have lived in several states but nowhere have I found the level of dedication,attention to detail,and great customer service that I experienced at CLEANER QUICKER CAR WASH in Sedona,AZ. I was looking for a good car wash that would take care of my wife's new BUICK ENCORE and found CLEANER QUICKER-they exceeded my own high standards! Owned & operated by Bill Johnson-a man who loves cars & loves keeping them in great shape! The detail shop does work that far exceeds anything I could do myself!! Stop by CLEANER QUICKER CAR WASH and you will be as pleased as I am!!!
— Tony P., Sedona, AZ
I had 800 miles of "road-trip" dirt on my Z06 and was very happy to find this first-class establishment.
— January S., Sedona, AZ
Ugh…driving to a trail head and scratched my car. It looked bad. Bill gave me an estimate and took care of business. Came out less than the estimate and you CANNOT tell at all that it was scratched.

— Jeanette A., Sedona, AZ
I was impressed with the quality of Sedona Cleaner Quicker Car Wash. I'd driven my car some 3000 miles coming down from Oregon, then around southern Arizona and then to Sedona. And much of that was on dirt roads because I explore remote regions of the desert and do many hikes in the wilderness. The winter weather added to the mud and muck adhering to my car. It was all over it, some even splashed onto the top. So I was happy to find a car wash that could remove the accumulated dirt and grime from all those miles. It was nice to see my car clean again: sparkly and bright and shiny. The owners, Bill and Debbie, truly believe in customer satisfaction. If you haven't yet tried this place, give it a go. Thanks Cleaner Quicker!

— Bryan B., OR
Just had my wife's car detailed there and they did a great job. I have used them numerous times in the past and they are consistently thorough, pleasant, and professional.
— Mark D., Sedona, AZ
We were in the market to trade in our car which needed significant buffing, interior attention, wheel & detail work in order to present for best market value. The end results were extraordinary. We captured an excellent trade value, and, had moments of hesitation due to the beautiful result of Bill's team effort at Quicker Cleaner Car Wash. The ONLY reason we traded our car for a different model was ground clearance living in Sedona off roading. My car was beautifully transformed at a fraction of the cost, what we thought we would have needed to invest for this kind of result. Thank You Team Quicker Cleaner! I am now a regular visitor here.
— Manette H., Sedona, AZ
There are ordinary car washes, and then there's Cleaner Quicker Car Wash – and I would add the BEST! I was first intrigued by the advanced car-cleaning technology that I learned they had installed, unsurpassed equipment in the greater Sedona area. And when I tried it, I became convinced that their advanced system of technology, personnel and service added up to the best car wash I've ever had. And the price seems reasonable to me, given the high value of the results. My car is now cleaner than clean, and it has remained clean longer than other car wash treatments. Being a guy, my clean, shiny and years-younger-looking Honda CRV makes me a happier person. This car wash is the closest I can come to getting a brand-new vehicle!
— Larry R., Sedona, AZ
Today I took myself into the car wash for a "splurge" — not washing and vacuuming the car at home and letting someone else do it. I have been here before, but today I got the grand tour from the owner, who showed me the care and high-end equipment he invested in to make sure our cars get great washes, detailing and waxes for the best price. Did you know, for example, that this car wash doesn't use cloth sponges because they hold onto the dirt — but uses a specially made sponge that does not hold dirt? (I didn't.) Did you know that there are little to no regulations on the elements in car wax and that this car wash makes sure there is the proper amount of wax on your car to provide maximum coverage? Even the drying cloths are color coded to make sure "tire" cloths aren't used on "windows." I was amazed, and I'm much more confident that my $25 for a car wash and wax was money very well spent. The owner, Bill, is understandably proud of the quality he provides! I liked this place before today, but now I'm really sold on coming here every time I need a professional wash and wax.
— Eric J., Cottonwood, AZ
After a 1,200 mile drive we pulled in and was immediately greeted by a gentleman named Bill. I was very impressed with the customer service and the quality of work. My car looked fantastic!
Bill, sat down with me and drew a map of the best trails and places to visit while in Sedona. I later found out Bill was the owner of this facility and was even more impressed that he took time out to sit and visit with us.
— Matthew J., Ankeny, IA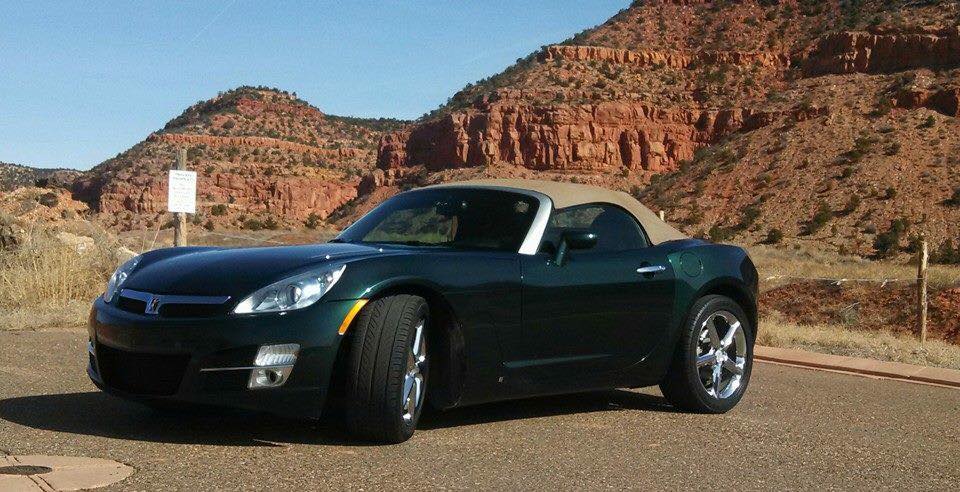 Thank you so much to your amazingly friendly and hard working staff on Saturday afternoon. They stayed late and put extra effort needed to make my car look brand new!
— Karen H., Sedona AZ
My experience has far exceeded my expectations at this car wash. Over time, they have really fine tuned and built a great team and service. The staff are super friendly and you get a real sense that they are happy to be there. They treat me with warmth and truly seem to care about doing a good job.
The prices are comparable to any good full-service car wash and they offer great monthly, unlimited wash packages.
Couldn't more highly recommend!!
— GDC, AZ
Super Fantastic. Hard working staff, clean waiting area with free coffee and popcorn. Even got the dead bugs off the grill and side mirrors.
— Ranger Z., AZ
Always a pleasure to be there, sunny faces, excellent work, and my cars have never looked better, I can't believe the improvements that they made to the paintwork, headlights, and interior that I would not have even imagined to ask for, but very grateful now that they encouraged me to do the extras.
— Classic Cars Confidential Concours d'Elegance, AZ
Took car for regular wash-Polish, vacuum (mid pkg) $17. They did an excellent job, including interior wipe down. Car hasn't been this clean in 5 years! Plus, 1 hour after car wash, it poured rain. Drove in rainstorms next 2 days. 5 days later, car still looks as clean & shiny as after they washed it. Great job! Thank you, Cleaner Quicker.
— Robin K. Sedona AZ (5 STAR FACEBOOK REVIEW)
Truly amazing. I feel like my car has been reborn! My 1997 Toyota Camry's exterior finishing looks like it is a 2016 model now.

Living in Sedona and driving on dusty roads, such as down to Red Rock Crossing, I gave up on trying to keep the car clean. Why bother when it just gets dirty again in a few days? But, it was time for my every 3-4 months wash, and I received the Platinum service. More than a month later, my car is still gleaming as if it just received a wash today. I don't know what they treated the car with, but it is as if it has become "super car" — immune to dust, dirt and rain spots. And not only on the exterior, but on the interior as well. I will be bringing my car in once a month for now on for the basic wash and several times a year for the Platinum.

Greatest thanks to Bill and Debbie, the owners, for their wonderful service and for giving me so much pride in driving my car again!!!
— Michael N., Sedona AZ (5 STAR GOOGLE REVIEW)
WOW!! I came in with my Acura RDX that was badly scratched from AZ brush. (AZ racing stripes). I was resigned to just make it look better. The owner thought one of the scratches was pretty deep and that he could probably estimate 80% better. I am happy to report that after several passes with the buffer, it turned out perfect! Can't even tell.

My biggest regret: Not taking before and after pictures. Thank you techs that worked on it. You did a phenomenal job!!
— Marie W., Sedona AZ (5 STAR YELP REVIEW)
Great place for my truck wash, owners awesome, can't wait to get back out there. Military discount with out asking!
–Toby D. Auburn Hills, MI (5 STAR FACEBOOK REVIEW)
AWESOME!! – That word should sum things up, but here is the sauce!
* This is a first class setup that takes the environment and resources like water, into account. A+
* I've been a customer for about 8 months now and am setup with the monthly unlimited Platinum wash plan – Great Option for me as a Realtor.
* They have a mascot named "Turk" a lovable golden retriever – A+
* Friendly staff – Riley and Jeremy are my go-to guys with any questions, backed up by friendly Owners Bill and Debbie. Kudos!! A+
If you haven't stopped in yet…You Should!
There are quite a few choices out there for keeping your car clean…BUT, if you want it Cleaner…and you need it Quicker. These are the ONLY pros that can get it done.
–Jim S., Sedona, AZ
Best place I have ever been to have my car washed!! Everyone is so friendly and the service was SUPERB!!! Thank you!
–Rosane G., Sedona, AZ
Excellent car wash! I was out of town and had an issue with a few scratches in the car. Needed to have the detailing done in a hurry and they got it done. Only took an hour and I was out of there without any remnants of a scratch at all. I would definitely recommend this place.
–George R., Sedona, AZ
When Cleaner Quicker came on the scene in Sedona my husband and I were ecstatic that it was locally owned and operated! The Johnsons put so much into making what was a facility falling apart into the state of the art car wash it is today! My husband is a car enthusiast and we couldn't ask for a more capable and reliable car wash in our back yard. Cleaner Quicker does a beautiful job on all -for our cars while being attentive and so kind! Thank you Cleaner Quicker!!
–Niccolle L-C., Sedona, AZ
Everyone at Cleaner Quicker Car wash are the best in the Verde Valley area. I always go there to get the best car wash service. Debbie and Bill and their whole staff are super friendly and they will go the extra mile to make you feel you are always welcome there and make sure you have the best experience in the process as well. I can't stop saying how wonderful they are. Thank you Debbie and Bill and the whole staff for making me feel welcome and making my car shine.
–Allen B., Sedona, AZ
Bill Johnson should be very PROUD of Riley who is an OUTSTANDING staff member at Cleaner Quicker Car Wash. My black bat mobile is now ready to film pets around Sedona. Riley was running around WITH a SMILE ensuring my vehicle looked FABULOUS. Thanks Riley!!
–Gloria R. Sedona, AZ
Thank you Cleaner Quicker Car Wash! My car looks and feels brand new inside and out!
–Jennifer K. Sarasota FL (5 STAR FACEBOOK REVIEW)
It was my first time in today very pleased with the service and staff I brought in my Ford fusion which is a few years again did a very excellent job on the exterior and interior made it look new again
— Robert F. Cottonwood AZ (5 STAR FACEBOOK REVIEW)
WAAAAYYY nicer than the old place.
The new management has done a fantastic job remodeling the place and it's very relaxing. Clean and friendly ­ perfect combination! Plus the cute doggy Turk kept my daughter busy while we waited for the car to get cleaned 🙂 Highly recommended!!!
— Travis M, Phoenix AZ
The Owners are very friendly and professional. They are always available to help or answer questions. I have a monthly plan and I can take my car in whenever I want for a quick spruce up/.
I have a new BMW 428i and I like it to shine!
— Laura VH, Sedona AZ (5 STAR FACEBOOK REVIEW)
Great experience! Everyone so helpful and pleasant. I shall return!
–Diane M, Sedona AZ (5 STAR FACEBOOK REVIEW)
It's like family. They remember your car and are always are happy to have you return. My car looks like new after their hard work. Cost less than detailing Scottsdale charges.
— Mixx Z. Sedona AZ (YELP 5 STAR REVIEW)
The folks at Cleaner Quicker always do a fantastic job for us. before we leave they do a walk around the car to make sure we're happy. If there's anything that needs further attention, They're on it!
–Niccolle LC. Sedona AZ
It just gets better… And Betterer!
THANKS! Bill Johnson, Debbie, Turk, and all the many hands that contribute to keeping my Subaru clean and shiny!
— Jim S. Sedona AZ
Cleaner Car Wash is the best! The owner Bill treated us like royalty. The service was superb. They were able to remove scratches on our rental car that we got out on the trail. Amazing people and amazing job!!!
— Kimberly C. Kansas City, MO (YELP 5 STAR REVIEW)
The Car cones out cleaner which is nice. The service is always friendly which is nicer.
Hmmm..
The Cleaner, Quicker Car Wash with Nicer, Friendlier Service! Well. It turns out there is a HUGE difference…
— Rick K. Sedona AZ
We just had our Jeep detailed yesterday and it looks awesome !!! Like brand new! All clean and shiny inside and out. Excellent job, thank you !!!
— Beverly S. Sedona AZ
Went there today, and they did a fantastic job, will be going back.
— Janice G. Sedona AZ
They did a paint restore on my jeep and it looks amazing! By far the best car wash I've ever been to.
— Shari C. Sedona AZ
Best car wash!!!
— Adam L. Sedona AZ
Had my car detailed to take it in to trade it in, and got top dollar. There was a gentleman there, that when he saw the car wanted to buy it before I traded it in. Thank you, Bill
— Anthony, Sedona AZ
Immensely better than before. From experience living in both L.A. and Denver I have never seen a car wash with such a nice environment in which to relax while waiting for your car. The employees work hard and the new equipment does everything and is actually specifically designed to not scratch paint, which is why a lot of my friends with expensive cars trust them. Although I have heard a few people say their prices seem high, I think they are comparing apples and oranges. I personally find them very reasonable considering how much they do and their thoroughness for what they charge compared to other washes anywhere in the area. Their basic car wash is virtually the same price as the old wash but does more and comes with free self-serve vacuums, unlike many washes in the area. In Denver and California I could pay almost double to get the equivalent of their drive-in Platinum-Platinum, and I had to leave it. I know no one else in this entire area that even comes close to providing all the services they do,
The new owners Bill and Debbie are friendly and helpful and so are their employees. From what I can see they really care about their employees' accomplishments and customer satisfaction. All this, plus the fresh new look and feel of your car and the comfortable "ambiance" is why my family, friends and I keep coming back here regularly.
— Sindy P, Sedona AZ
We in Sedona are so lucky to have a car-wash of such hi-tech, efficiency and service!
Clean car, friendly reception, discount plans, and community service. What a joyful car wash in Sedona!!!
Larry R.
Outstanding car wash! Did a great job on our Audi and we had a lot of tar from bad roadwork!
Bill C., Sedona, AZ
More than a carwash. It's closer to car detailing. My car has been mistaken for a new car (it's a 2008) twice since getting it washed. Every time I get in my car, it feels new to me.
I pulled up to the car wash and was immediately greeted outside by a friendly & smiling face. After a few minutes assessing my needs, my car was on it's way.
I went all out for the 'everything' package, an amazing value for $40 (packages range from $15+ up). I spent 45 minutes at the shop waiting for my car. Indoor and outdoor seating areas are clean and spacious. Free wifi and popcorn for visitors. They sell snacks, drinks, and local souvenirs/gifts.
It's been 3 weeks since my visit and my car remains shiny and my wheels spotless. It truly does look like a new car 🙂 adding life back to my vehicle. I will definitely return and have already recommended their services to friends.— Amanda L, Sedona, AZ 5 STAR Yelp Review
5 star review December 9, 2015 ·
Best full detail ever plus excellent, personable customer service! My car is 8 years old and looks almost new. Thank you to the whole staff!
Kim J., Sedona, AZ
This place is amazing! Everyone is always so kind, hard working, and helpful. I have never been to a more accommodating car wash, thanks guys!
Kate Y.
They did a detailing job on the inside of my VERY dirty car and it came out great. They had extra time. When they were done they did extra stuff. Very happy with the work and service.
— Olin R, Sedona, Az.
Our car wars dirty and buggy from our trip from CA and from the dirt roads to the Indian ruins aroundSedona. They did a fantastic job in cleaning the car inside & outside. We decided to have the "Gold Option" which was even a lower option than their best option. Also, great friendly staff.
— Inger J Beverly Hills, CA
They got me in even though they were closing! Had a long drive home and they shampooed my carpets to look like new! Great job and service!
— Sandra R, Ontario, CA
A+ Customer service & workmanship. Shaun did an amazing job on my Black Audi took out all the marksI had made from clear Scratch filler. Look almost new when he finished. He even called the next day to make sure I was happy.That's what I call person to person customer service.
— Wendy R, Sedona AZ
I came today. Chris took great care of me. Awesome job on my eco-diesel. I'll be back and I've told 3 people about my great experience so far.
— Shadrach M, Sedona AZ
Agreed. I've had excellent service from them, consistently, since they opened. They got all new equipment so the car is much cleaner than under the old car wash and the owners really care about quality. I've been really pleased with the work they've done for me.
— Rita R, Sedona AZ
I had good experience there too. I just did the $12 drive through and it really did get it clean!!
— Cindy G, Sedona AZ
This place is amazing! Everyone is always so kind, hard-working, and helpful. I have never been to a more accommodating car wash, thanks guys!
— Kate, San Fransisco, CA
They do an excellent job! They are the best!!!
— Judy S. Sedona, Az.
I've been several times as a part time resident and I'm very pleased with the result. Plus, for some of us, they are pet friendly. Take your dog to the car wash and both wait in a comfortable waiting room!
— Leon K. – Sedona, AZ
Had headlight covers cleaned and "cleared " there. Nice people and the difference was "day and night" . Thanks Bill and Debbie! Highly recommend! –Kathy K. Cottonwood, AZ
Awesome job took there time with my SUV. –Lisa S. Cottonwood, AZ
Great Job…The Best In Sedona! — Brittany N. RimRock, AZ
I love cleaner quicker! They are the nicest people. — Anne E., Sedona, AZ
5 star Facebook review
We are on the road between Tucson, Phoenix and Sedona quite a bit, and needless to say our black BMW X5 receives quite a hit from dirt to bugs to break dust coated rims! So Cleaner Quicker is our place to get our car looking brand new! We usually choose the Platinum wash and Gold or Platinum detail which leaves the car shinning. But recently we added the wheel detail, clay buff and carnauba wax. WOW! You can use that car as a mirror! It feels like silk, and the car actually repelled any rain or dirt. UNBELIEVABLE! The team there are extremely personable, quick and get a ton accomplished in a short amount of time. One of the employees actually came and got us in order to go through all that was done and to make sure We were happy:) I feel that Cleaner Quicker offers a great value for all they do on each service, and the results are terrific! We also enjoy sitting and waiting in their cafe, which offers a large hot and cold drink selection, snacks, merchandise and beautiful art from local artists;) And of course we always look forward to seeing Turk, the owners adorable Golden Retriever! Thank you Cleaner Quicker! — Nicole L., Sedona, AZ
5 star Facebook review
This place is GREAT! I will add pictures of my shiny red Infinity soon! they do a great job and they even buff out those ugly white scratches in the clear coat that you get when you drive through the canyon – you know, where the shrubberies get ya.
I worked hard to buy the Infinity and they keep it looking like new! I love this car wash. It's clean and you can sit inside or outside and read or talk with the other folks while you wait for your car. It's got a nice public house sort of feel. If your from out of the area you can get Sedona stuff for your friends and family — OH – and the owners have local artists work and its for sale! So you can get real artwork from real Sedona artists and not pay the crazy gallery prices!
Ladies – the restroom is CLEAN! That is the biggest point for me in any place that I take my car… If I have to wait I may need to go — and so many places are run by (sorry guys) auto men who don't care if the potty is nasty. I can go here and not be afraid! — Maralea N., Flagstaff, AZ
5 star Facebook review
Amazing team and amazing facility. I can't say enough good about this place. — Danny D., Cottonwood, AZ
Friendly. Nice to tell someone what you expect and you get it. — Dina W., AZ
I have been treating to take my car to a car wash every since I moved here last May. I needed the inside and the outside done. I don't have an electric a plug out side where I live and kept putting it off. Linda Goldenstien told me about this car wash. I had to go to Sedona this week , so I went there and they did a great job. — Darla Joy A, AZ
I love cleaner quicker! They are the nicest people. — Anne E, AZ
Met the owner and she is dedicated to being the best! We are very happy with their work and service! Highly recommended! — Allison S, AZ
Just had my 2011 Chevy Traverse done here, What a great job, it looks like new again, Thank you for being in Sedona. — Peter V, AZ
Best service ever and very friendly people! — Shari C, AZ
My last car wash was excellent as well! — Dani L-C, AZ
This place is definitely on the up and up. Clean car, friendly faces, good prices. — Tony H, AZ
The BEST car wash ever!— Shari C, AZ
Definitely the BEST!!!! Just got mine washed with the platinum interior package and it looked like it was detailed at one of the fancy schmancy places. They even got ALL the dog hair – a miracle!!!! — Kate F, AZ
They do a fab job getting Rubies hair out of my car…all if it!!! — Cynthia S, AZ
I cannot thank you enough! The detailed car wash you gave my car was beautifully done! My car gleams like it just rolled off the showroom floor and yet that happened a decade ago! Thank you sooooooo much for a gorgeous car wash!
— Kathryn L, AZ
You guys were awesome.. thank you so much for taking care of me yesterday on a Sunday.. New Vegas lady.. solara…hugs.. see you again…live your dog too.. smiles…
–Kris, Las Vegas, NV
They do an awesome job on our truck, get all the dog hair out and we have three dogs!
–Jewel S, AZ
Got all the dog hair out of mine . And they are very friendly take great care of my mom and me who are both handicapped. Great service.
–Jewel, Sedona, AZ
We just had our Jeep detailed yesterday and it looks awesome !!! Like brand new
–Beverly S, Sedona, AZ
Went there today for first time… definitely going back!
–Tina A, Sedona, AZ
They did a paint restore on my jeep and it looks amazing! By far the best car wash I've ever been to.
–Shari C, Sedona, AZ