New Hands-On Operators
Debbie and  Bill  Johnson both have extensive senior management experience and expertise in a variety of businesses.
Debbie was a financial and strategic planning executive with General Electric for many years, where she was one of the first women to attend their Advanced Management Program at GE's internal master level business school, Crotonville, for programs in finance, accounting, and strategic planning. She was a financial and planning executive at Scripps Howard, where she was corporate-wide employee of the year, and later was Chief Financial Officer and Chief of Staff for Gray Line Worldwide for 10 years.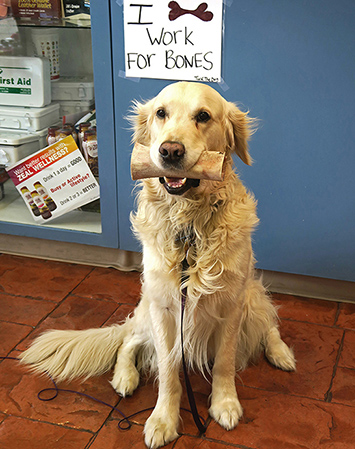 Bill Johnson's career has been heavily oriented to turnarounds both as a consulting and operating executive. He was a partner at the international consulting firm McKinsey and Company, a SVP Finance and Planning of a Fortune 100 company, Standard Brands, founded and ran a strategic consulting firm, which also did extensive work with General Electric, and was Chairman, CEO of a Fortune 500 company, Scientific Atlanta. He later co-founded the Aspen Center for Integral Health, and for some time has been the chairman of an investors committee overseeing the bankruptcy of a Ponzi scheme.
Bill has been visiting Sedona since 1993. Bill and Deb spent significant part time here for many years until they moved to Sedona full time in 2011 from Colorado. In their free time they enjoy hiking the Sedona red rocks with Turk and Jake, their happy and friendly golden retrievers, who especially love meeting customers and other dogs as they arrive at Cleaner Quicker.